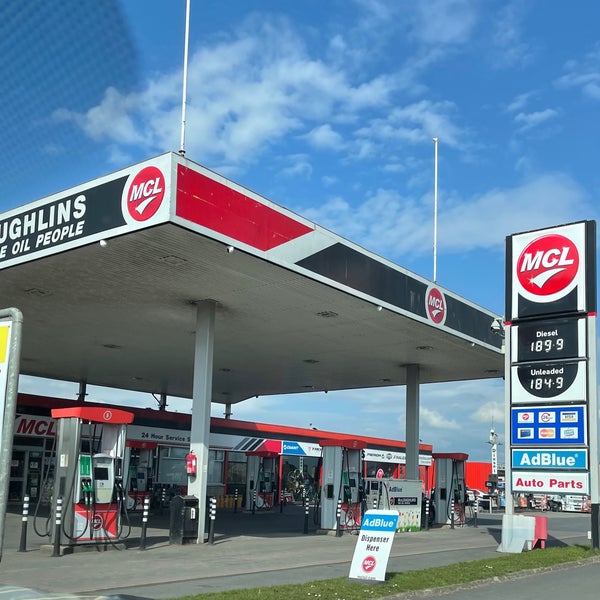 This Online Shopping Cart Website www.MCLDirect.com
is owned and operated by JH Mc Loughlin & Co Ltd,
Ballymany, Newbridge, Co Kildare, Ireland. Eircode W12 XK84 Tel 00353-45-431281.
About Us
We are a family run business for over 80 years.

Oil & Heating for Home Farm & Factory
Those of you who travel the Belfast or Cork roads out of Dublin will be well familiar with McLoughlin's Oil fleet of home heating trucks and their petrol retail sites at Newbridge and Balbriggan. The family oil distribution business was founded by John H. McLoughlin in 1937. We are an independently owned & branded Oil Distributor with a proud & proven customer orientated tradition. Working from Eyre Street, Newbridge the business survived the difficult war years – all oil was pooled and rationed – by hauling turf, from the bogs as well as selling TVO (Tractor Vaporising Oil) and Kerosene, more commonly known as lamp oil! Rural electrification was in its infancy then. Expansion was rapid in the decade after 1945.
The oil depot in Drogheda was purchased in 1952 and the Balbriggan forecourt and garage in 1953. Products sold were still largely TVO, Kerosene and then Gas Oil, this latter product was used also in diesel road vehicles. On the death of John H. McLoughlin in 1954, the business was directed by his eldest son Joe, assisted by his brothers Dessie & John. The retail site on Main Street Newbridge was acquired in 1956 and the large retail garage, showroom, workshop and oil depot in 1967 so familiar to passers by now on the south side of town. The business grew from its traditional roots of agriculture into the fast growing domestic heating market which has been the mainstay of the oil business up to the present day.
McLoughlin's hold a large slice of the agriculture and commercial business so carefully developed over the years. It is a far cry from the era of Aladdin lamps, Paraglow heaters – using Crystallite then White paraffin – dare we mention Esso Blue and Shell Pink paraffins!? Far too from the 1s/3d per gallon oil, (6p in today's terms) and the measuring out of paraffin from 600 gallon trucks by 5 gallon measure into barrels in shops to the tightly regulated, controlled and structured business of today! Following the passing of Joe in 1986, John and Dessie continued to expand the business and successfully diversified into a very competitive business environment. John and Dessie de-merged the company into two separate companies in 1998. Now no longer a single entity but instead J.H.McLoughlin & Co Ltd, Newbridge and J.H.McLoughlin Balbriggan Ltd.
Both companies still have very much in common sharing a proud past. Dessie passed away in 1999 passing on the helm to his own capable family whom he had well prepared for the road ahead. For over 80 years McLoughlin's have seen the oil and petrol business change beyond recognition and grow. Together with their suppliers and committed staff the McLoughlin family looks forward to the future.
To contact us Phone 045-447291 or Email info@jhmcloughlin.com To visit our premises call to ; McLoughlin Oil, Ballymany, Newbridge, Co Kildare, Ireland.Eircode W12 XK84
Off Junction 12 of M7 Motorway. Established 1937. Please note that our showroom is not open on Sundays.